Filmmakers
About the Domino: Battle of the Bones Filmmakers
---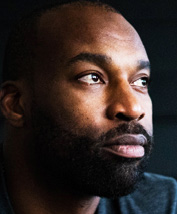 Baron Davis
Director
Baron Davis is a two-time NBA All-Star, serial-entrepreneur, investor and creator of thought-provoking content and digital platforms.
During his years in the NBA, Davis was constantly listening, learning, networking, and connecting both on the court and off which ignited a successful post-NBA business career. Through the process of being his own agent, he fast-forwarded in the role of being a business owner. He decided to use his platform and the knowledge he gained to support others by investing and funding entrepreneurs and start-ups that he believes in, including those created with a purpose to impact society and encourage change. Davis has also become an outspoken advocate for financial literacy and ed-tech and VC leaders from underrepresented communities.
Davis continues to see opportunities and gaps in several industries and where he can't find companies that fill those gaps, he creates them. He is the founder of several companies, including Sports, Lifestyle in Culture (SLiC), Business Inside the Game (B.I.G.), UWish, and LAUNFD; each with the objective of combining creative talent with original publication and production to develop and provide educational and empowering stories that appeal to global audiences of all ages.
Davis also served as producer of several acclaimed documentaries including Crips and Bloods: Made In America, 30 for 30: Sole Man, and The Drew: No Excuse, Just Produce. With his production company No Label, Davis was the executive producer of the Hulu Originals show, WTF, Baron Davis and he directed, wrote and stars in the upcoming comedy, Domino: Battle of the Bones.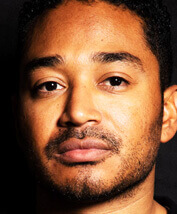 Steven V. Vasquez Jr.
Co-Director
Steve Vasquez is a director and producer based in Los Angeles. A graduate of Howard University, he began his filmmaking career producing music videos for artists like P. Diddy, Tiesto, The Chainsmokers, and Marshmello. Since then, Steve has directed original content for Kevin Hart's LOL Network and Lionsgate as well as a number of multi-million dollar branded content campaigns for clients including McDonalds, Mercedes, Nike, Honda, National Geographic, The NBA, Foot Locker, and Toyota.
In 2018, Steve produced and was the cinematographer for the feature-length documentary Lost In America, a film that dives deep into youth homelessness in America - featuring Rosario Dawson, Jewel, Miley Cyrus, and Hale Berry - which screened in theaters across the country.
Steve currently directs the critically-acclaimed video podcast series, Peoples Party with Talib Kweli, an hour long talk show and audio podcast that hosts important and rare conversations with icons such as Lil' Kim, Yvette Nicole Brown, Melina Abdullah, Rico Nasty, Royce Da 5'9 and DMX. He also directs a number of original music series for UPROXX/Warner Music Group.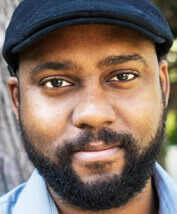 Carl Reid
Co-Director
Carl Reid is a writer, director, and producer with over a decade's worth of professional experience in the entertainment industry. As a writer, Carl has worked for Comedy Central writing for their Roast specials, developed high-concept screenplays for Circle of Confusion, and served as a showrunner for multiple series for Kevin Hart's LOL network and Lionsgate.
He wrote for and produced the comedy series, WTF Baron Davis, and served as the Chief Writer and Head of Development for the production company, No Label, for five years, developing shows and features for Amazon, Warner Brothers, Netflix, and Sony Pictures.
---
About Domino: Battle of the Bones
---
SUBSCRIBE
Sign up to receive news and updates.
---